50% Off One Month Unlimited Yoga Classes at Yoga Loft
Yoga Loft Tampa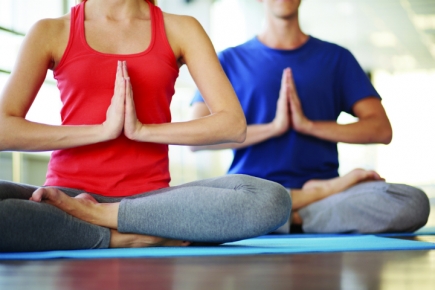 Sold Out!

For only $50, you'll receive one month of unlimited yoga at Yoga Loft Tampa ($100 value)! Best of the Bay winner for "Best Yoga Studio," here's what the critics had to say about the fun, funky spot in Ybor City:
"Walk into this studio on a bright morning and you could be somewhere exotic — Bali, perhaps. The spicy smell of incense perks up the senses, wooden chimes softly play, and wild roosters crow intermittently on the sidewalks outside. The staff is laid-back and welcoming, as if transported from some '60s commune to deliver good vibes and yoga in a warm, inviting way. The best part is, Yoga Loft is one of the most reasonably priced studios in the area."
Please redeem by visiting the Yoga Loft Tampa studio with your CL Deals certificate 10 minutes prior to class or by emailing info@yogalofttampa.com with your name and an attachment of your CL Deals certificate, so they can put you in the system and you can RSVP online in advance. Limit one certificate per person. Can purchase up to two deals: one personal and one gift. Does not apply to workshops or other special events. No cash back. No cash value. Tax not included. Expires: 7/15/18.