$20 for $40 for Premium CBD Hemp Flower or Glass Art at Pinellas CBD Delivery
Pinellas CBD Delivery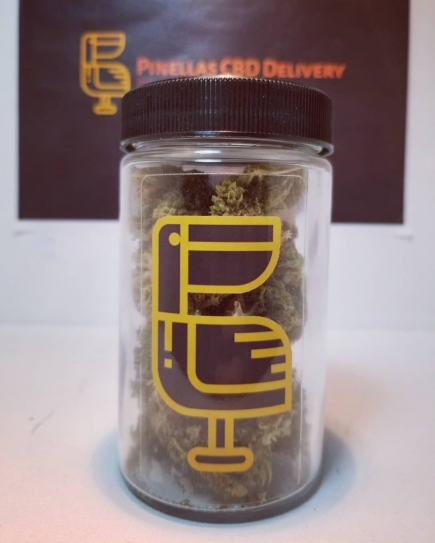 Sold Out!

For only $20, get $40 for Premium CBD Hemp Flower or Glass Art at Pinellas CBD Delivery!
Pinellas CBD Delivery offers an assortment of 100% legal, industrial hemp and CBD products including: select CBD isolate, CBD tinctures (full spectrum and Isolate), CBD concentrates, and hemp flower—delivered straight to your door!
727-401-9404
pinellascbd.com
$40 value. Entire certificate must be used at time of purchase. Certificate valid toward hemp flower and glass art (pipes, spoons, water filtration pipe) and will not be accepted for edibles, tinctures, concentrates, vaporizers, delta 8 products, and pet CBD. Limit one certificate per customer. Not valid with other specials, promotions or discounts. Tax and gratuity not included. No cash back. No cash value. Expires: 7/30/21
How to redeem: When ordering, customer must choose manuel payment option. Once selected and the order is completed, customer must wait for a delivery driver to call with order confirmation. Once the driver arrives, present certificate to the driver and pays any additional balance via cash or credit card. Tips are greatly appreciated.