2-4-1 Tickets to see Miss Bennet: Christmas at Pemberley
American Stage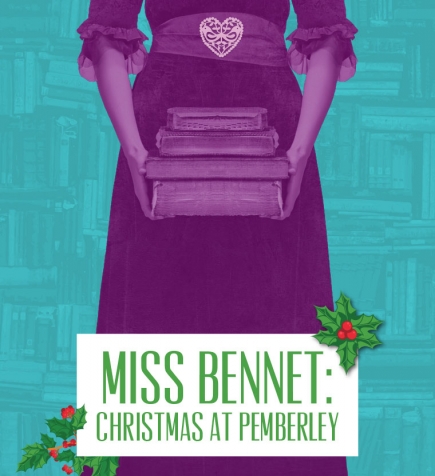 Add To Cart

For only $54, you'll receive a certificate valid for two tickets to any Friday or Saturday night showing at American Stage. Now Playing: Miss Bennet: Christmas at Pemberley from November 28 - December 30, 2018.
Come see why American Stage was voted Best Theater Company in Creative Loafing's 2017 Best of the Bay!
LOVE. OUT LOUD. This Christmas, cozy up with your favorite Pride and Prejudice characters at Pemberley. Told with a sweet and sassy modern wit and romantic, period style, this comedic sequel takes us to 1815 England in the grand estate of newlyweds, Mr. and Mrs. Darcy. Bookish middle daughter Mary Bennet meets a curious visitor who proves himself an intellectual match, kindred spirit and possibly more. For the first time, Mary must stand tall and become the heroine of her own story. Inspired by one of the most beloved literary romances of all time, MISS BENNET will enchant Jane Austen fans and new-comers alike.
$108 value. Valid for two tickets to any American Stage Friday or Saturday night Mainstage showing. Limit one certificate per person. Tax and gratuity not included. No cash back. No cash value. Present certificate at Box Office day of show and call 727-823-7529 in advance to book. Expires: 08/18/2019.