50% off Dine or Dash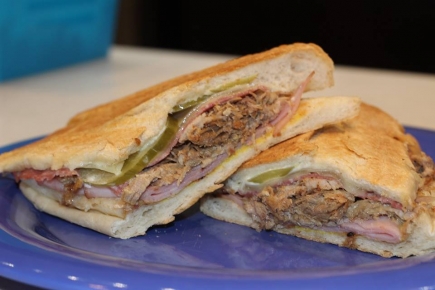 $10.00
Today Only!
reg. $20.00
50% Savings
25 Purchased
Time Remaining2 Days
For only $10, you'll receive a Deal valid for $20 at Dine or Dash!
Dine-Or-Dash at 19040 Bruce B. Downs Blvd. is a fast-casual Tampa concept from partners Becky Kail, Andrew Kail and Sal Ventimiglia, showcasing Italian- and Greek-inflected eats accompanied by cuban classics.
Dine Or Dash insists on using only the highest quality ingredients like San Marzano tomatoes and fresh basil in their Marinara Sauce. Popular menu items include their Cuban Sandwich, the Michigan Coney Island, the Mojo Pork, and the Chicken Parmesan.
With such variety at affordable prices, Dine-Or-Dash has something to offer everyone.
Certificate expires: 03/05/2016

Dine or Dash
Highlights:
Serving Breakfast, Lunch, and Dinner
Fine Print:
Limit one certificate per table, regardless of separate checks. Not valid with the Weekly $5 specials or any other specials, promotions or discounts. Tax and gratuity not included. No cash back. No cash value. Please present certificate prior to ordering. Expires: 03/05/16
Tampa
19040 Bruce B Downs Blvd.
Tampa, FL 33647
(813) 632-9100