50% Off Gourmet Pizza Company ($25 Deal for $12.50)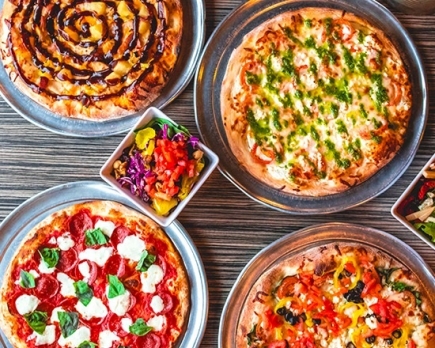 That's 50% savings
7 Purchased
Time Remaining0 Days
Serving Hyde Park since 1999, Gourmet Pizza Company offers an American staple, pizza, redefined. Their goal has been to provide an eclectic menu executed with a health conscious mind.
Certificate expires: 10/31/2019
DEAL HIGHLIGHTS
Spare, upscale pizzeria turning out inventive, DIY & gluten-free vegan pies with hand-tossed crusts.
FINE PRINT
$25 value. Limit one certificate per table (regardless of separate checks). Not valid for delivery - dine-in or pickup only. Not valid with other specials, promotions or discounts. Tax and gratuity not included. No cash back. No cash value. Present certificate prior to ordering. Expires: 10/31/19. How does CL Deals work?
Our Deals are split up into four categories - Deal of the Day (a limited-time offer that's 50% off or more), Eats (restaurants, bars, eateries and markets), Living (spas, movies, gyms, salons, attractions, concerts and more) and Goods (clothing, jewelry and home decor retailers, and more)...