70% off Booth's Brewing & Bar Supply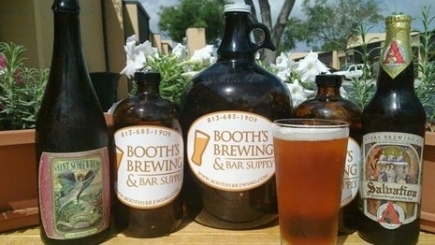 $15.00
Today Only!
reg. $50.00
70% Savings
123 Purchased
Time Remaining0 Days
SPECIAL BLOWOUT PRICE! EXPIRES 09/10/2014, NO REFUNDS.
For only $15, you'll receive a Deal valid for $50 at Booth's Brewing & Bar Supply!
Located off of Falkenburg Road in Tampa, Booth's is a fantastic one-stop shop for all of your home brewing and winemaking supplies! Booth's also has a lovely beer garden where you can sit back and enjoy a variety of local and regional beers in a pint, bottle or 20 oz sampler! And want to fill up your 32 oz growler? No problem.
Carrying brands like Blichmann Engineering, Micromatic and Wyeast, Booth offers a variety of beer and wine making equipment, starter kits, recipes, ingredients and more! You can also take interesting, hands-on classes instructed by Booth's knowledgeable instructors that will have you making brews like a pro in no time.
Certificate valid for beer and/or brewing equipment! Not valid for 5 gallon empty kegs.
Certificate expires: 09/10/2014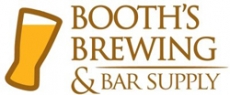 Booth's Brewing & Bar Supply
Highlights:
A wide selection of beers, brewing equipment, and more!
Fine Print:
No refunds on this Deal. Limit one certificate per person per visit. Not valid for 5 gallon empty kegs. Not valid with other specials, promotions and discounts. Tax not included. No cash back. No cash value. Please present certificate at checkout, or prior to class. Expires: 09/10/2014.
Tampa
333 N. Falkenburg Rd. D-405
Tampa, FL 33619
(813) 685-1909