51% off a Sunscreen Film Festival 2018 CL VIP Party Package
Sunscreen Film Festival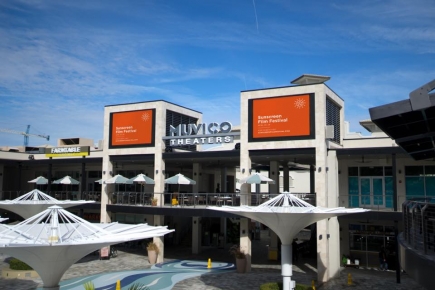 Sold Out!
Gain access to all screenings, all parties, and all workshops on Thursday, April 26th and Saturday, April 28th at the 2018 Sunscreen Film Festival for only $52.70!
Your CL VIP Party Package is good for every film on 4/26 + 4/28 and includes all workshops and panels by top Hollywood actors, producers, screenwriters and filmmakers. Does not include Women in Film Brunch.
View the full schedule for Thursday and Saturday here.
Parties and Evening Events:
Opening Night Reception (Thursday 26th) Upstairs at Locale Market, Sundial
Saturday Night Annual Karaoke Party (Saturday 28th) 10:00pm, Imagine Museum 1901 Central Ave, St. Petersburg, FL 33701
The festival offers far more than just hosting indie films from artists who are not the biggest names in the field. Attendees have the opportunity to learn from the best actors, directors, producers, writers, designers, and other career-path professionals. You can have the time of your life, and in one of the world's most beautiful areas.
For full event schedule, locations, and details, please click here.
21 or older only. YOU MUST PRESENT VALID ID AND PRINTED CL DEAL AT THE EVENT BOX OFFICE TO ENTER EVENTS.
$107 value. Limit one certificate per customer. Includes one pass for all films, workshops, and parties for one person on Thursday, April 26, 2018 + Saturday, April 28, 2018. Does not include admittance to Women in Film Brunch. No refunds on event. No cash back. No cash value. Must be 21 or older with valid ID. NOT VALID AS IS - YOU MUST PRESENT VALID ID AND PRINTED CL DEAL AT THE EVENT BOX OFFICE TO EXCHANGE FOR PASS TO ENTER EVENTS. Please arrive 15 minutes prior to screenings to ensure you will be seated. All events have a capacity limit and once it is reached, people will be turned away. Expires: 4/28/18 after event.
For complete film, workshop, and party listings, visit: http://sunscreenfilmfestival.com/festival-2018/schedule/