$12.50 for $25 at Blackjack Pizza & Salads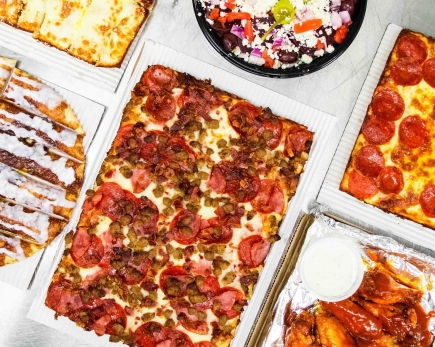 That's 50% savings
3 Purchased
Time Remaining0 Days
For only $12.50, get a $25 certificate valid at Blackjack Pizza & Salads!
Blackjack Pizza & Salads' handcrafted products are made in-house, from their pizzas and breads to salads dressings and more. Providing you with nothing but the best, Blackjack serves up fresh ingredients and never-frozen cheese blends—handcrafted, crunchy, smothered in cheese!
Certificate expires: 03/31/2021
DEAL HIGHLIGHTS
Fresh ingredients—handcrafted, crunchy, smothered in cheese!
FINE PRINT
$25 value. Not valid for delivery. Pickup only. Limit one certificate per order (regardless of separate checks). Not valid with other specials, promotions or discounts. Tax and gratuity not included. No cash back. No cash value. Present certificate prior to ordering. Expires: 3/31/21. How does CL Deals work?
Our Deals are split up into four categories - Deal of the Day (a limited-time offer that's 50% off or more), Eats (restaurants, bars, eateries and markets), Living (spas, movies, gyms, salons, attractions, concerts and more) and Goods (clothing, jewelry and home decor retailers, and more)...