50% off admission to Florida Vegan Gourmet Food Festival
City Festivals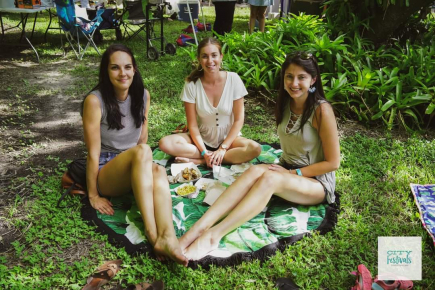 Sold Out!
For only $5, get one ticket to Florida Vegan Gourmet Food Festival 2022 on Sunday, October 9th, at Oliver Estates & Specially Fit Farm ($10 value)!
Florida Vegan Gourmet Food Fest is a celebration welcoming individuals all throughout the Bay area and surrounding region to enjoy an evening of vegan dishes.
Eat gourmet (dishes for purchase) while meeting local chefs of Vegan cuisine!
Learn the art of preparing gourmet vegan dishes with live cooking and food preparation demos!
Zen - enjoy an afternoon stroll turned evening with ultimate relaxation including the ultimate one-with-nature meditation session!
Shop - at the fest while supporting local vegan-friendly businesses in art, textile, and food prep
Attendees are encouraged to bring a blanket to enjoy the event picnic-style with your friends in the over vegan gourmet cuisine prepared by local vegan chefs!
This year's experience will be held at Oliver Estates, a lovely 7 acre land that also serve as a safe haven and permanent resident for animals that are all loved, cared for, and protected daily. The animals here are all treated with kindness - never to be exploited or killed. To further give back to the community, the 501c3 non-profit provides animal therapy to special needs youths who too love on the animals.
$10 Value. Valid for one (1) ticket to Florida Vegan Gourmet Food Festival at 3p.m. on Sunday, October 2nd, at Oliver Estates & Specially Fit Farm. No refunds on events. No cash back. No cash value. Programming subject to change. Event takes place rain or shine. Must print certificate and present with valid at ID at entry. Expires 10/9/2021 after event.