50% Off General Admission to Sun, Swimsuits & Suds Ybor Bar Hop
Ybor Chamber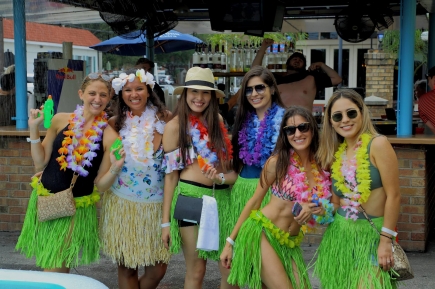 Sold Out!

For only $7.50, you'll receive a Deal valid for one (1) General Admission ticket for two Sun, Swimsuits & Suds Bar Hops in Ybor City on 8/24/19 from 1-6pm ($15 value)!
General Admission includes shirt, towel, wristband for specials & unlimited tries at the dunk tank.
Join the Ybor City Chamber of Commerce and Corona as they throw the biggest bash of the summer! 15+ bars, water everywhere, and lots of fun!
They are teaming up with Corona to give you a Summer full of specials. On the third Saturday of August they will be throwing the SSS Ybor hop around 5+ bars in Ybor. Join the Corona girls as you hop around Ybor and get your party on.
Who needs to drive to the beach when you can find it in Ybor? Throw on your suit, grab your super soaker and let's get wild!
August 24th
Stone Soup Company
Zydeco Brew Works
Gaspars Grotto
Bad Monkey
Tequilas Ybor
For more info, click here.
$15 value. Valid for one General Admission ticket for Sun, Swimsuits & Suds Bar Hops in Ybor City on 8/24/19 from 1-6pm. 21+ event. Registration begins at 1:00 p.m. Present printed certificate and valid ID at registration to get banded for event. Event takes place in multiple locations around Ybor City. No cash back. No cash value. No refunds on events unless it is canceled by organizer. Expires: 08/24/2019 after event.